Researching across intersections of visual language, critical publishing, and digital media environments. Actively contributing to stanza – studio for critical graphic design & publishing (DK). Creatively co-directing fanfare – artistic research collective of interlinked communications (NL). Continuously learning – currently, as a research fellow at the London School of Film, Media and Design, UWL (UK).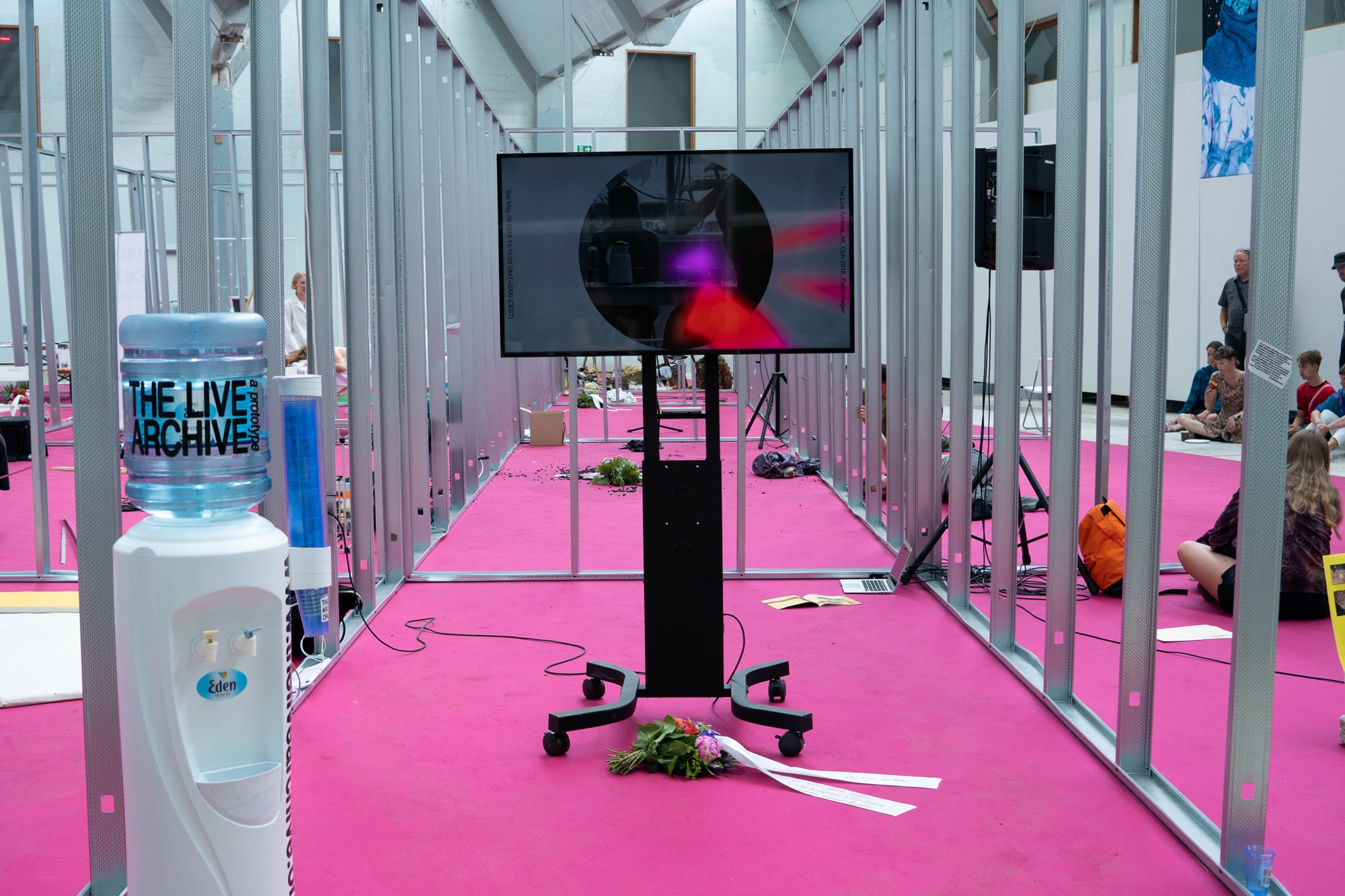 How do you archive movement through sound?
The Live Archive is a collaborative prototype and experiment by fanfare and Annual Reportt for the occasion of the art fair Alt_Cph. The Live Archive investigates the parameters of artistic documentation and live archiving through a transmittable framework of instant sound and images. Presented as a screen installation, The Live Archive acts as a quick-pace-tool and container for reflecting the performative programme of the fair.
While aiming at implementing sound as an instant medium for capturing actions, the installation presents playful, intuitive impressions, instantly captured, archived and delivered onto the screen installation. The Life Archive extends the reach of the fair by offering a platform for audiences not physically present and as future archival material.
Colophon:
Concept: Freja Kir, fanfare and Annual Reportt
Website: Annual Reportt
Image capture: Sabine Kongsted, KLD Repro, and Alexis Mark
Sound by: Charlie Clemoes, Freja Kir 
Jingle: Bea1991
Documentation: Annual Reportt
Annual Reportt is an occasional exhibition platform for interdisciplinary artistic disciplines run by the graphic design studio, Alexis Mark.
Alt_Cph is an independent exhibition gathering selected contemporary artist-run and alternative exhibition spaces across Europe. AltCph 18 is dedicated to presenting new performance.