Researching across intersections of visual language, critical publishing, and digital media environments. Actively contributing to stanza – studio for critical graphic design & publishing (DK). Creatively co-directing fanfare – artistic research collective of interlinked communications (NL). Continuously learning – currently, as a research fellow at the London School of Film, Media and Design, UWL (UK).
There you go / Thanks / You're welcome / I like it / Have this too / Why not! / Yes? / Alright / Great! / I guess / Happy? / I suppose / How about this? / I don't know / Do it…
The flag dialogue presents a series of 45 flags produced in collaboration with Charlie Clemoes during the Cultural Programme of the Netherlands Presidency of the Council of the European Union (2016). Based on a developing grid of colours, lines and words, the simple order of each flag makes up an everyday conversation on the nature of debt and its embedded opaque power relations. While the words appear mundane in their isolated context, the complete conversation replicates the constantly changing relationship between a debtor and a creditor.
The flags hung around the site for Dutch chairmanship of the European Union - where the official meetings took place (2016).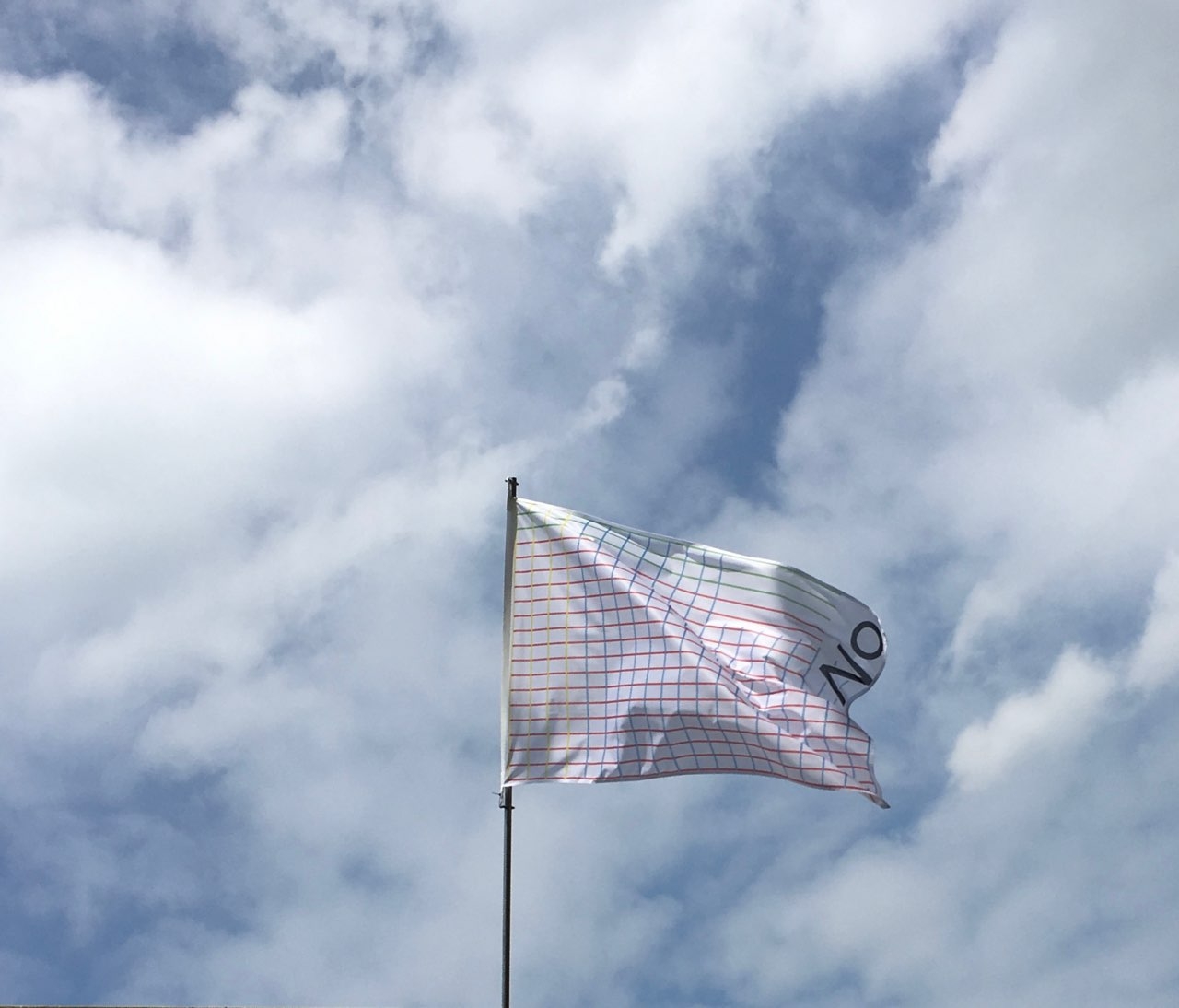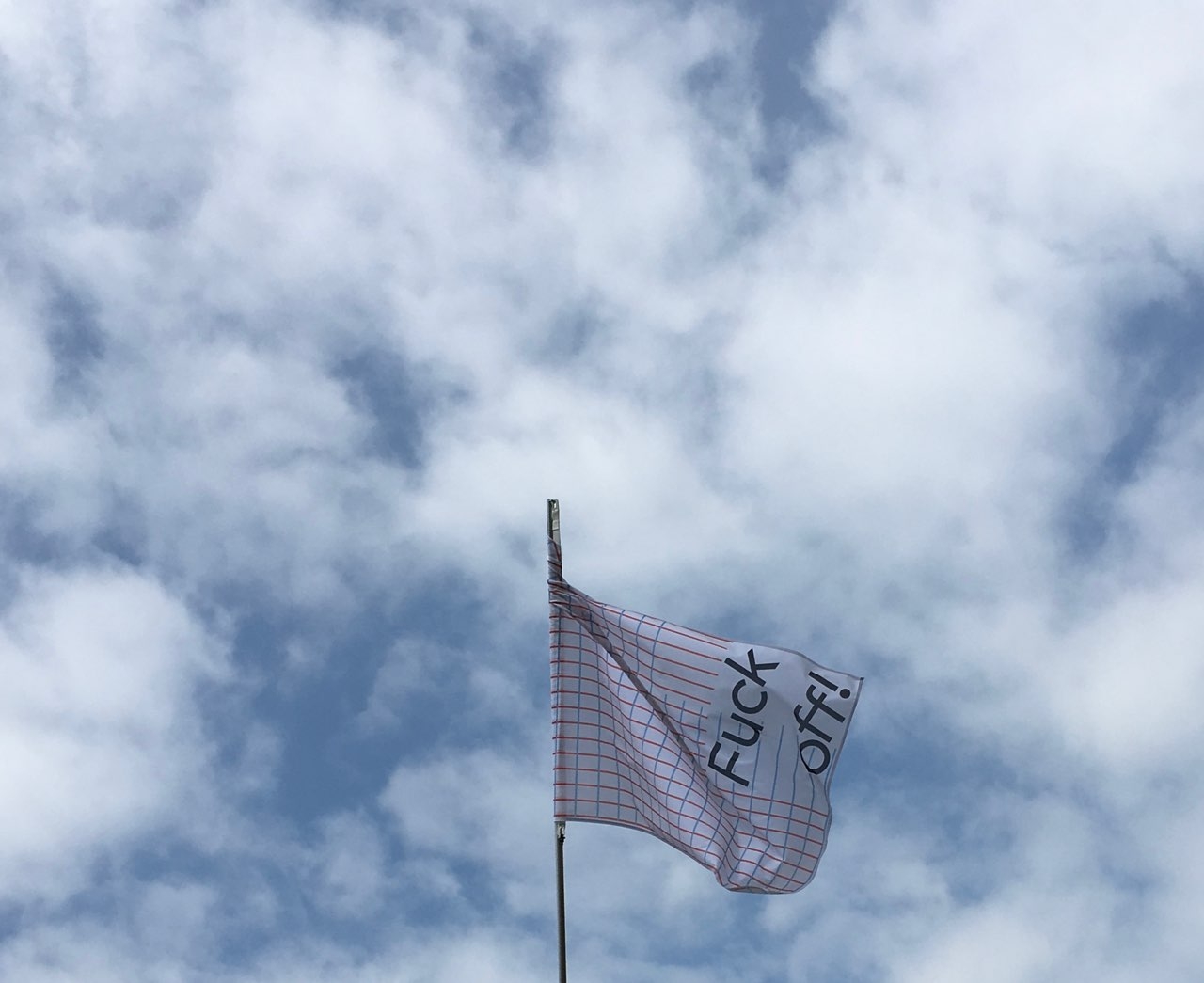 1/0