Researching across intersections of visual language, critical publishing, and digital media environments. Actively contributing to stanza – studio for critical graphic design & publishing (DK). Creatively co-directing fanfare – artistic research collective of interlinked communications (NL). Continuously learning – currently, as a research fellow at the London School of Film, Media and Design, UWL (UK).
Misplaced, disrupted, dysfunctional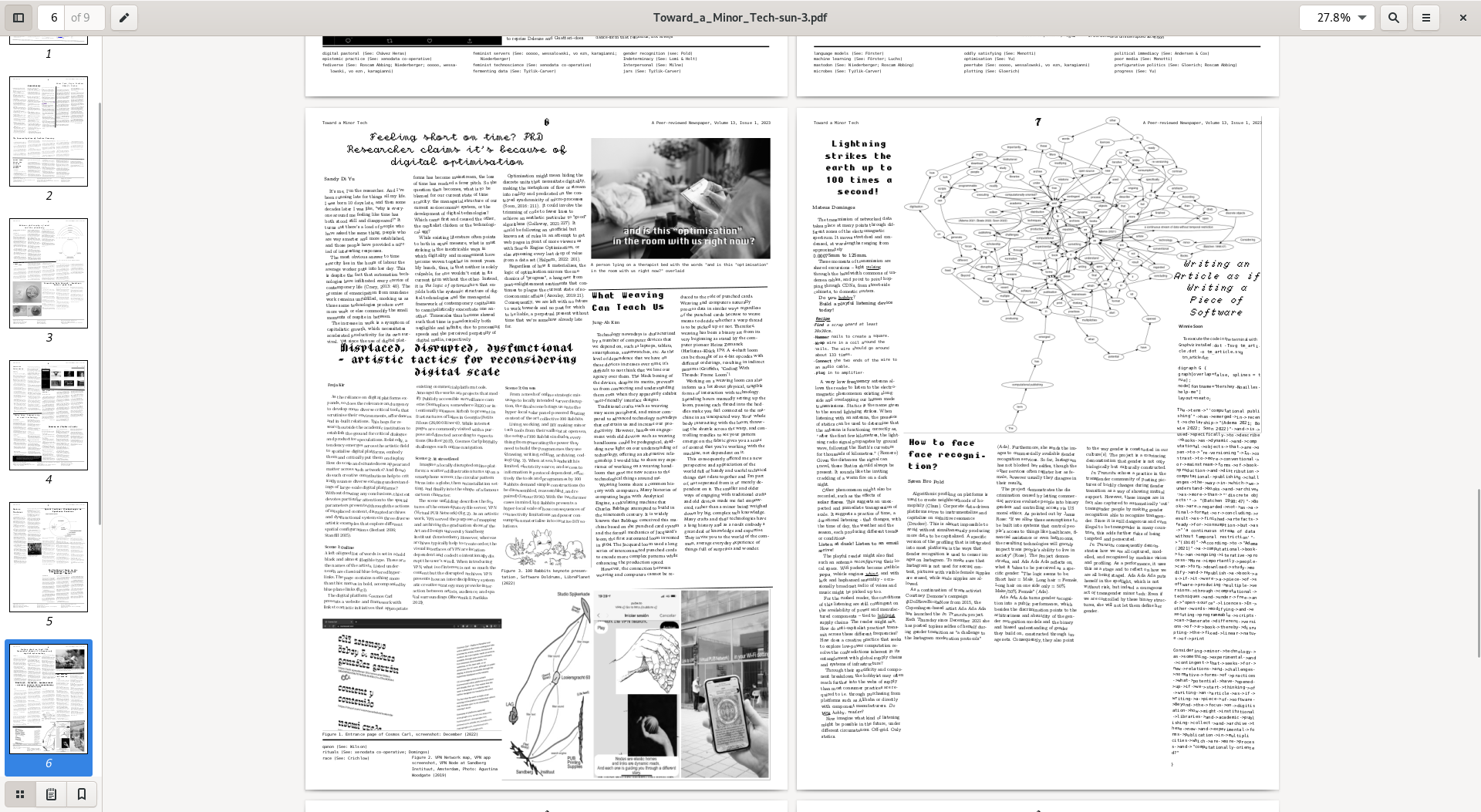 Misplaced, disrupted, dysfunctional is the title of ongoing research into artistic strategies for reconsidering digital scale. The project is presented in the context of the transmediale festival for digital art & culture (2023).
As the reliance on digital platforms expands, so does the relevance and urgency to develop more diverse critical tools that scrutinise their environments, affordances and in-built relations. This begs for research outside the academic institution to establish the ground for critical dialogue and productive speculations. Relatedly, a tendency emerges across the artistic field to spatialise digital platforms, embody them and critically put them on display.
How do scale and situatedness appear and matter across such artworks? And (how) do such creative contributions help to critically nuance diverse existing understandings of large-scale digital platforms?
Without drawing any conclusions, Misplaced, disrupted, dysfunctional devote particular attention to the spatial parameters presented through the actions of misplaced content, disrupted archives and dysfunctional systems in three diverse artistic examples that explore different spatial configurations.
Colophon
Research, writing, editing and presentation: Freja Kir
Collective co-editing and contributions by: Christian Ulrik Andersen, Geoff Cox, Camille Crichlow, Mateus Domingos, Feminist Servers (mara karagianni & nate wessalowski), Teodora Sinziana Fartan, Susanne Förster, Inte Gloerich, Daniel Chávez Heras, Macon Holt, Jung-Ah Kim, Edoardo Lomi, Inga Luchs, Gabriel Menotti, Alasdair Milne, Anna Mladentseva, Shusha Niederberger, Søren Bro Pold, Roel Roscam Abbing, Winnie Soon, Magdalena Tyżlik-Carver, Varia, Jack Wilson, xenodata co-operative (Yasemin Keskintepe & Alexandra Anikina), Sandy Di Yu
For the Digital Aesthetics Research Center, Aarhus University and Centre for the Study of the Networked Image, London South Bank University, in collaboration with King's College London, and transmediale festival for digital art & culture, Berlin