Researching across intersections of visual language, critical publishing, and digital media environments. Actively contributing to stanza – studio for critical graphic design & publishing (DK). Creatively co-directing fanfare – artistic research collective of interlinked communications (NL). Continuously learning – currently, as a research fellow at the London School of Film, Media and Design, UWL (UK).
The display allows you to claim space, frame content, and publish ideas. 
The display reflects a system of thoughts: what is to be organized, exposed, published, distributed, shared? Why, how, and for whom?
The display catalyzes the research, directs the viewer, exposes the process. It shows the structures we use, the language we choose, the behaviours we embody, and the social interactions we engender. 
With an ongoing interest in the display as a publishing meditum, the modular display structure of fanfare was created together with Lotte van de Hoef in the early days of fanfare. The strucutre was a response to a lack of permanent address and effectively a necessity for adaptability in scale and function.
See display reflection published in First, Then… Repeat. Workshop Scripts in Practice(2022) by Hackers & Designers, edited by Anja Grooten.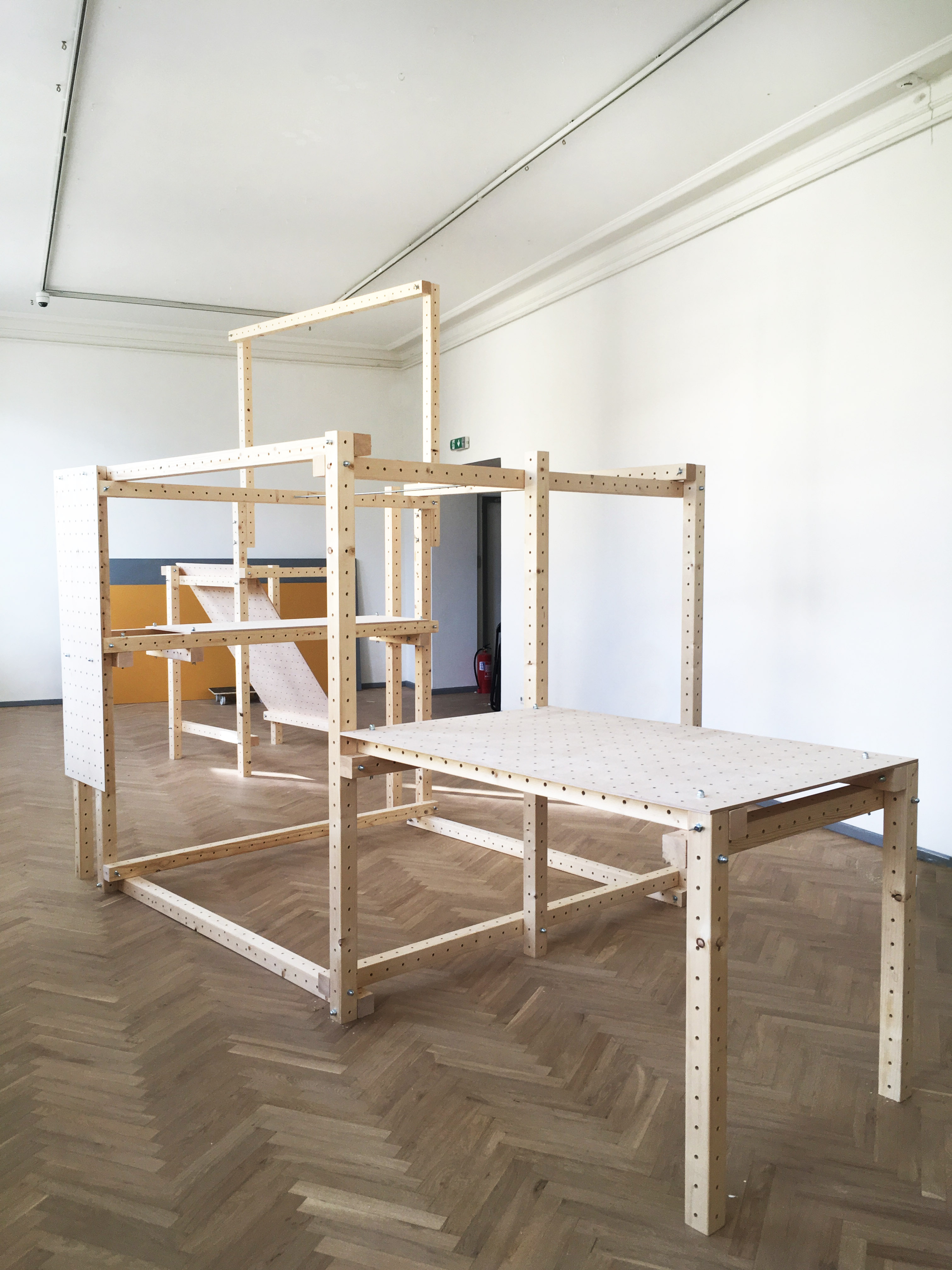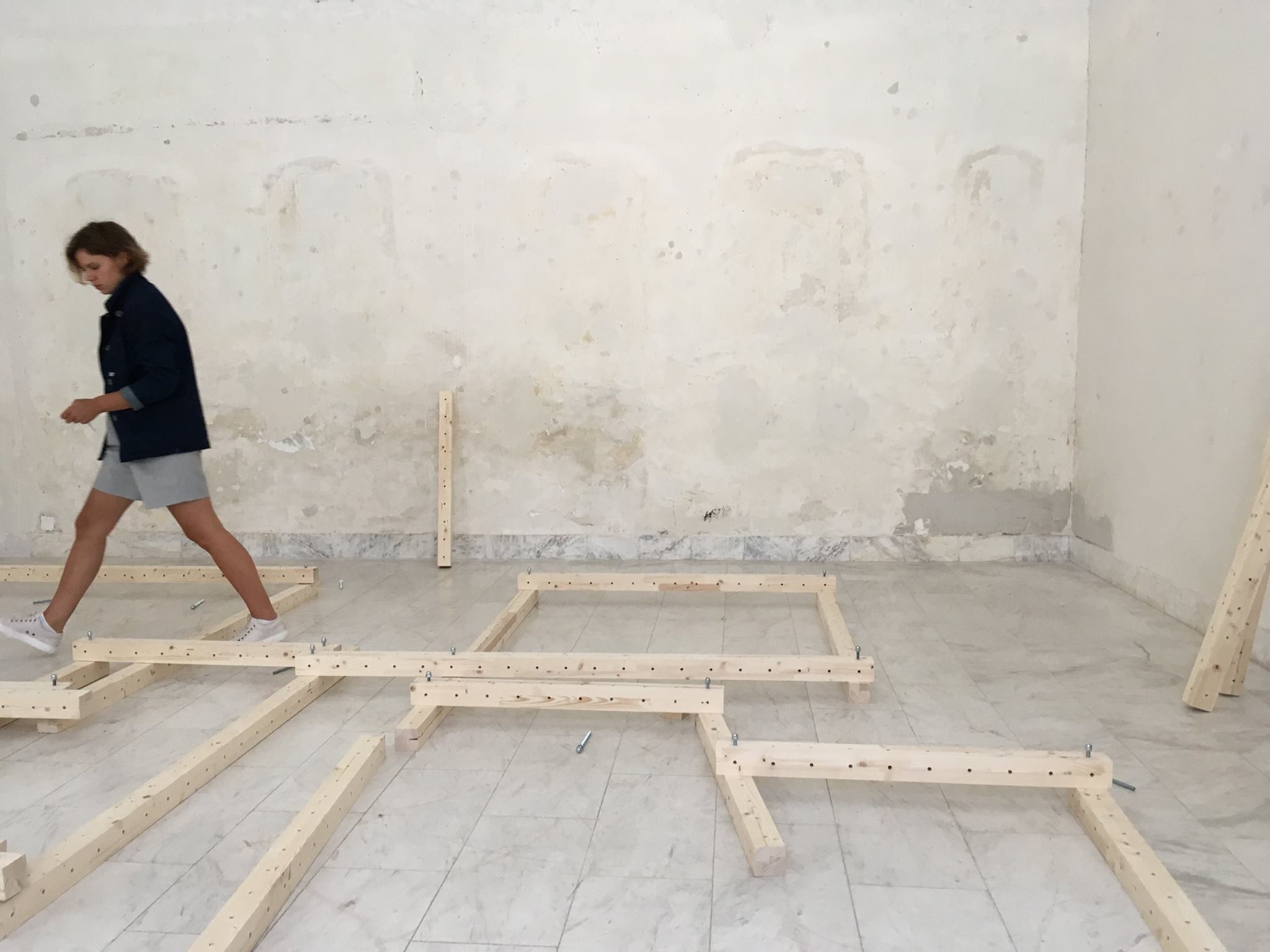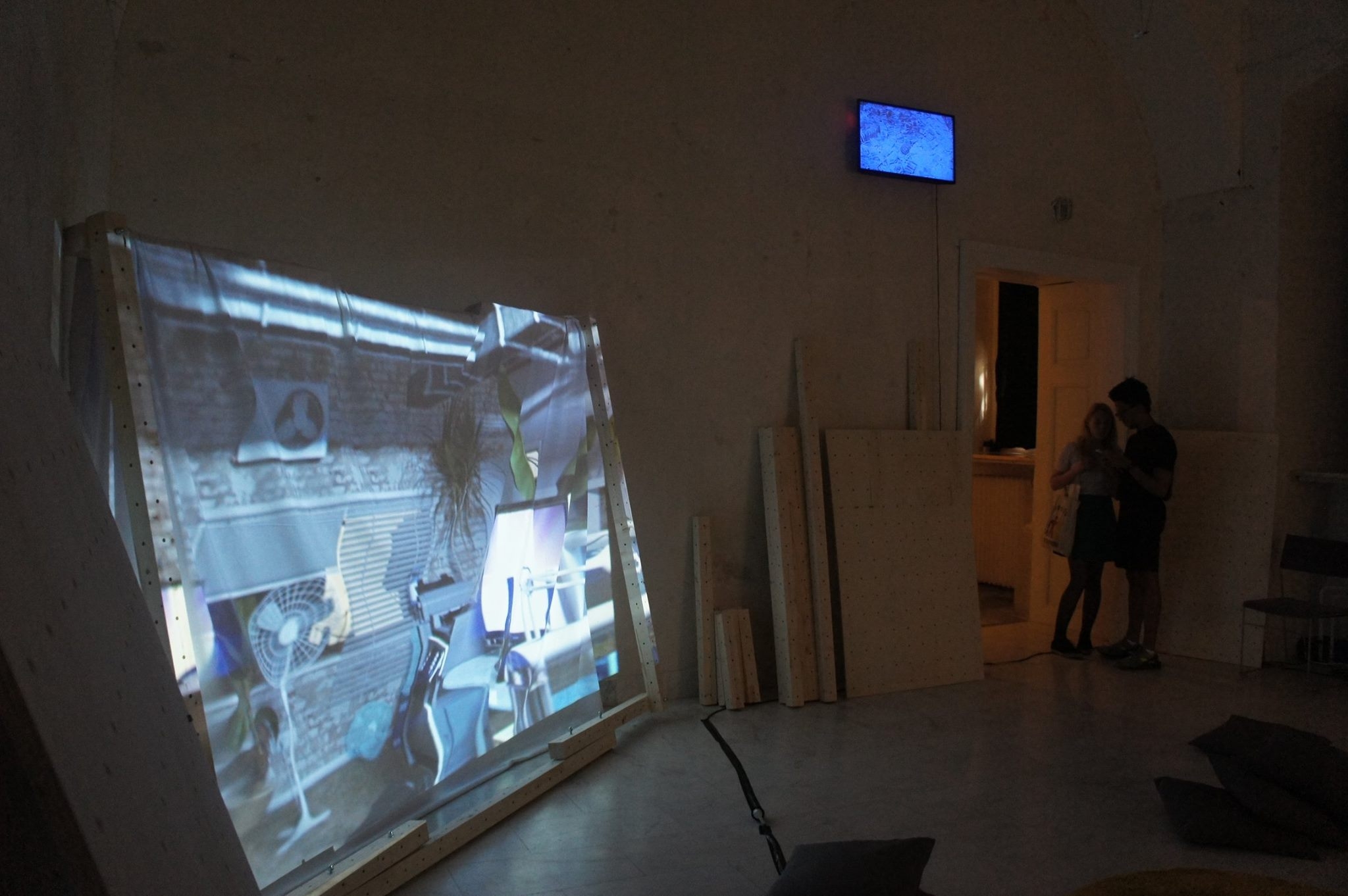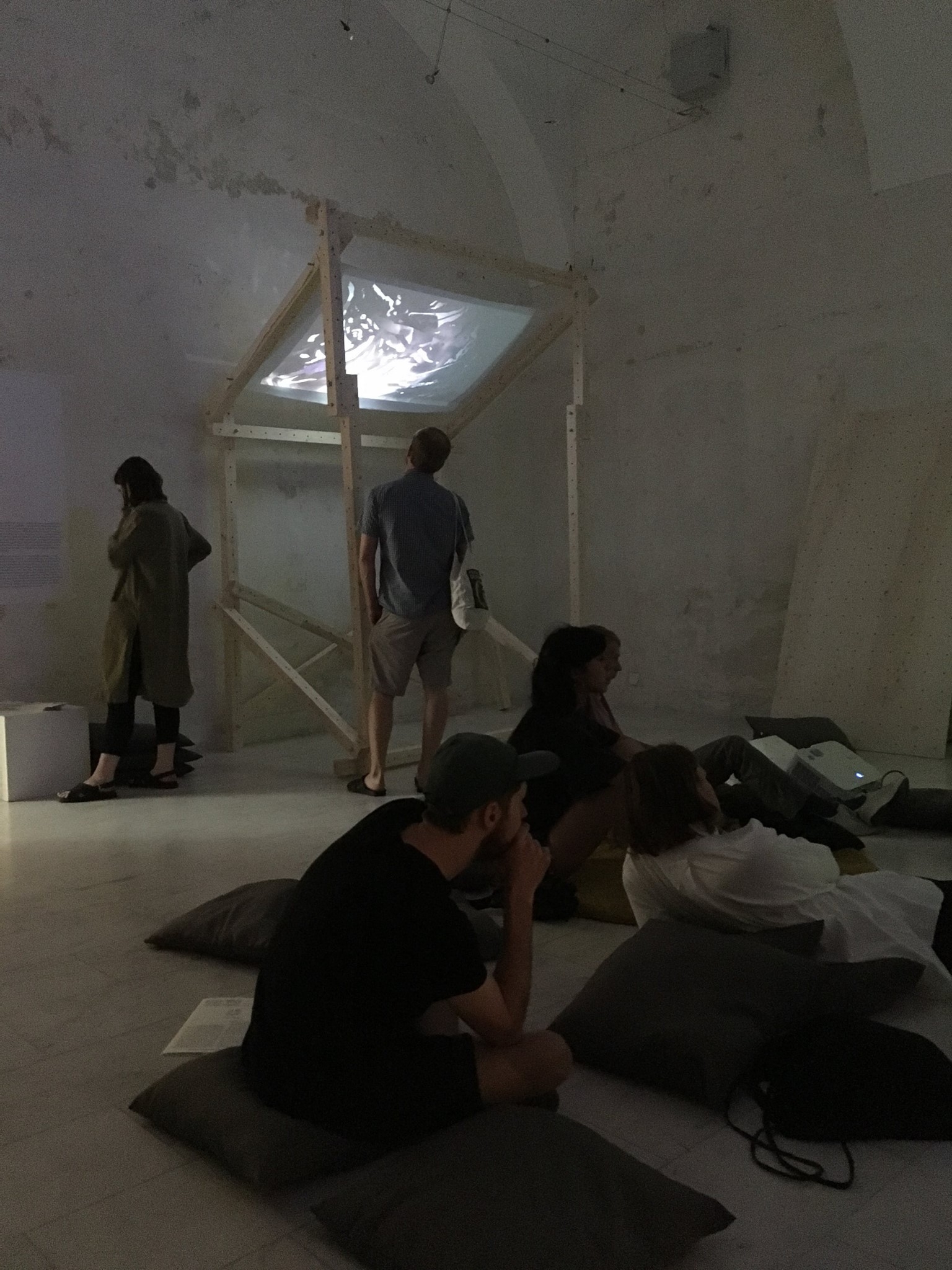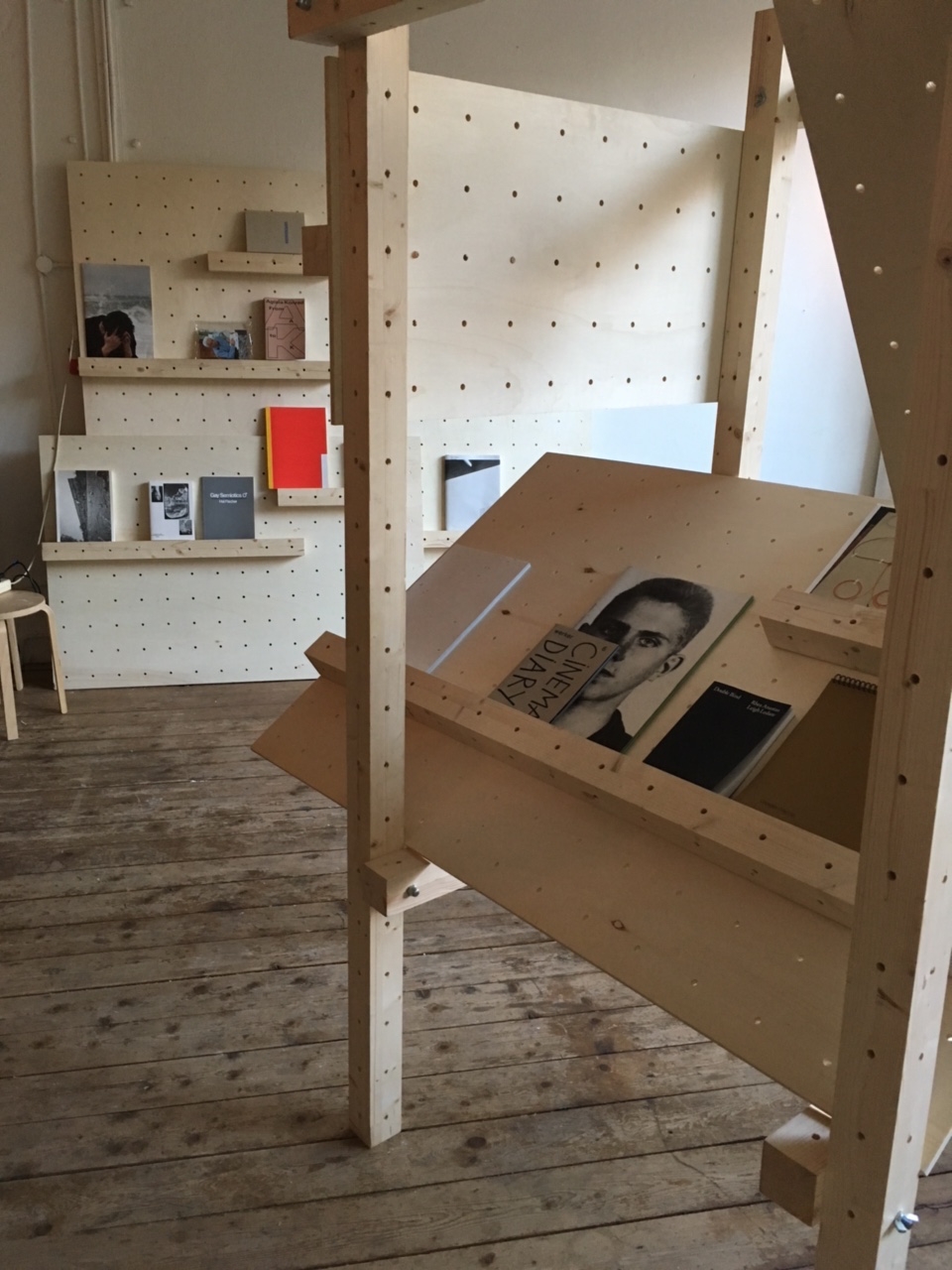 1/0
Colophon
Display design with Lotte van de Hoef
fanfare is a platform that curates, designs and educates by providing a timely and critical reflection on design and visual communication — both online and offline. fanfare encourages awareness of new exploratory approaches to visual imagery and cross-disciplinary design methodology.