Researching across intersections of visual language, critical publishing, and digital media environments. Actively contributing to stanza – studio for critical graphic design & publishing (DK). Creatively co-directing fanfare – artistic research collective of interlinked communications (NL). Continuously learning – currently, as a research fellow at the London School of Film, Media and Design, UWL (UK).
What is the relation between design and sound? And how does the spatial display support compositions of sound?
During a one-week session for the Graphic Design Department of the Gerrit Rietveld Academie, the studio space of fanfare was transformed into a mix of a charging station, a display monster, a sound machine, and a broadcasting station. The central exploration of the week was the link between design and sound, display and action. Throughout the days, live sound transmissions and semi-automated earcons were created, and connections between indoor and outdoor gazing were explored. All of these tools came together in the final setup and outro of awɪ sɔː ðə saʊnd.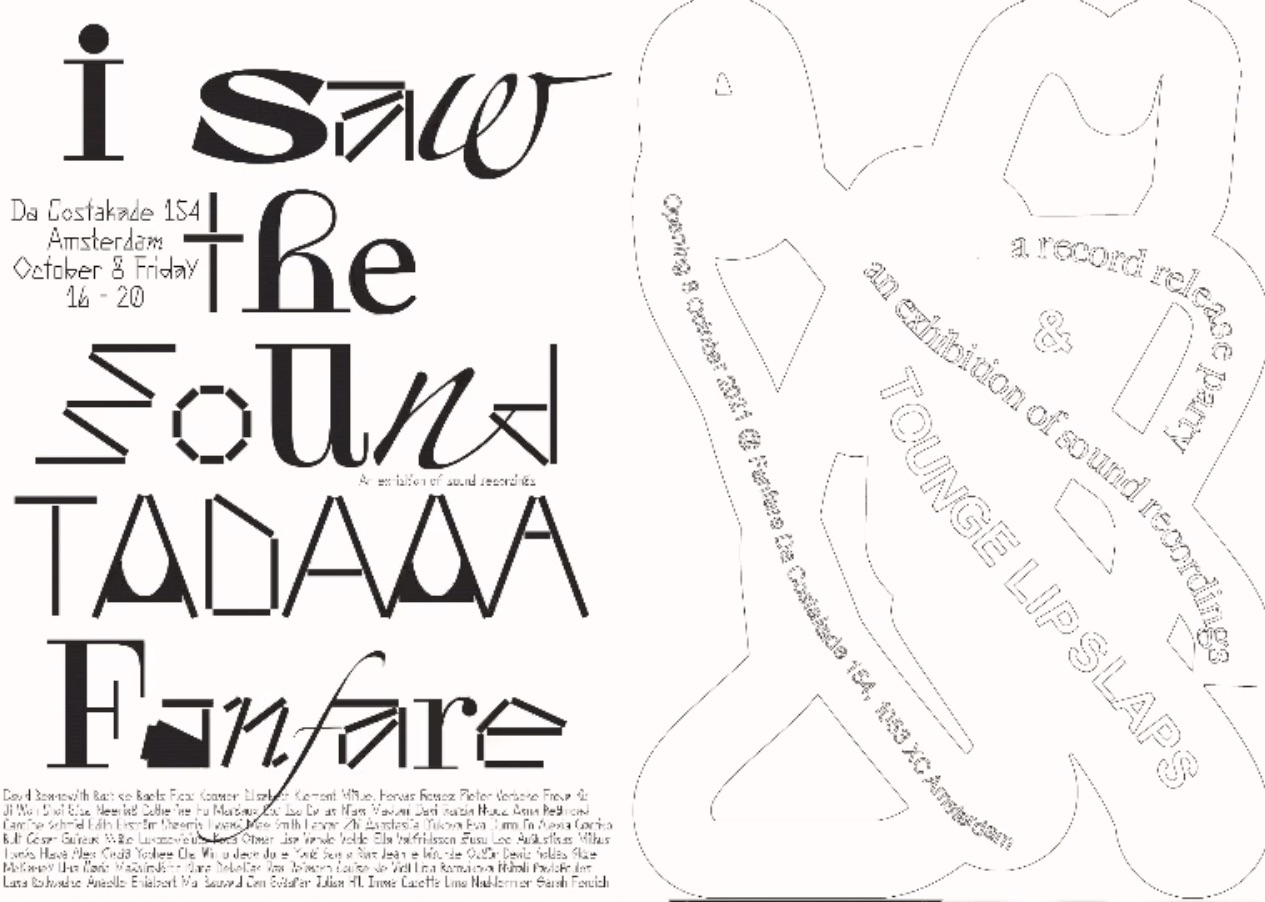 Colophon:
Teachers: Elisabeth Klement, Pieter Verbeke, Floor Koomen, Bart de Baets, David Bennewith, Miquel Hervas Gomez, Freja Kir
Special presentations: Radio Rietveld (Fernanda Barhumi and Olive Feghali), Andrea González, JaJaJaNeeNeeNee (Arif Kornweitz) and César Rogers.
fanfare is a platform and design studio for cross-disciplinary collaboration and visual communication. Through an active programme, fanfare generates, explores, and curates environments for visual interactions.
The Gerrit Rietveld Academie is a small-scale, independent international university of applied sciences for Fine Arts and Design in Amsterdam (NL). From a critical point of view the Graphic Design Department, explore, evaluate and experiment with the many possible ways of communicating through visual languages.